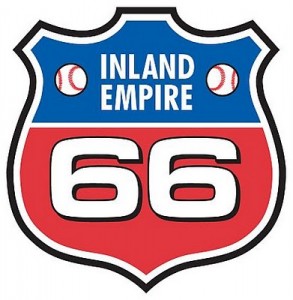 The rival Rancho Cucamonga Quakes made a visit to San Bernardino for a three game series against the 66ers. I attended a game knowing that former Dodgers pitcher Matt Herges is on the Quakes coaching staff. In case you don't remember Matt, he pitched for the Los Angeles Dodgers from 1999 to 2001.
Just as the other games I'v attended in San Bernardino, I arrived early and made my way down to the visiting teams dugout. When Matt came out of the dugout I called him over. He was very nice and signed all of my items.
Matt was surprised that I had some of his photos.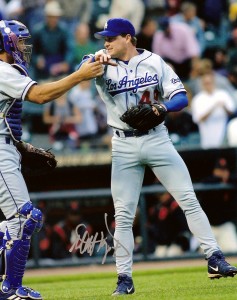 Facts about Matt
Full name is Matthew Tyler Herges.

Was signed by the Dodgers as an amateur free agent in 1992.
He appeared in 151 games for the Dodgers between 1999 and 2001.
Is the brother in law of former major league outfielder Todd Hollandsworth.