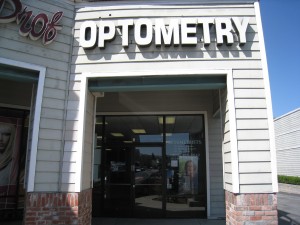 The Optometry Practice of Dr. Alex Corbin Liu hosted a private signing featuring Cedric Ceballos. In case you don't remember Cedric, he played 11 seasons in the NBA, primarily for the Phoenix Suns. Only patients and friends were among the invited guests for this private meet and greet.
When I arrived at the practice in Rowland Heights there was a small group of people already waiting for Cedric. A few minutes later Cedric came out from the back room and began signing our items. As he signed our items we had the opportunity to talk to him and ask questions.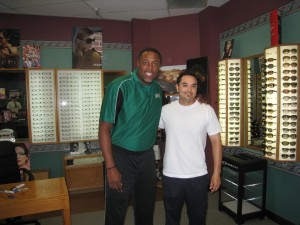 Here are some of my signed items.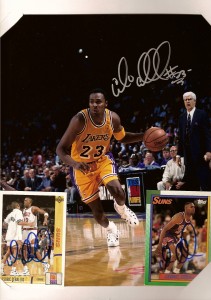 Dr. Liu gave Cedric an eye exam. As you can see he really enjoyed himself.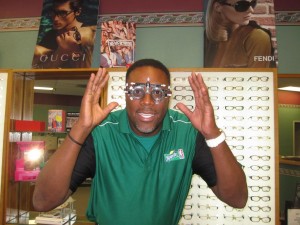 Facts about Cedric
Full name is Cedric Z. Ceballos.
Attended Ventura College and Cal State Fullerton.
Won the 1992 NBA slam dunk contest.
Was voted into the 1995 NBA All Star game.
Scored a career high 50 points for the Los Angeles Lakers in 1995. 
Cedric told me that Justin Timberlake is one of his favorite recording artists.
This optometry practice holds private signings for their patients all the time. The next event will feature another former Los Angeles Lakers star, but only for patients. If you need quality eye care, then call for your appointment.