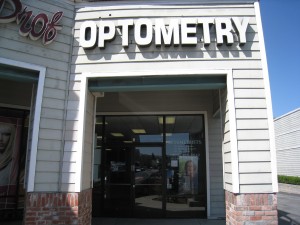 On September 25, 2013, I was invited to have lunch with my friend Dr. Liu. The plan was to meet up at his optometry practice in Rowland Heights and decide where we wanted to go eat. When I arrived Dr. Liu informed me that lunch would have to wait because he was expecting a special guest. He explained that former Los Angeles Clippers forward Lamond Murray, was on his way to the office for an eye exam.
Lamond arrived a short while later and went to the back of the office for his exam. After the eye exam he signed autographs for Dr. Liu and they talked some business. Some of the business they discussed had to do with Lamond making a public appearance at the optometry practice in the near future. If and when a date is confirmed, I will be sure to post the information on the events page.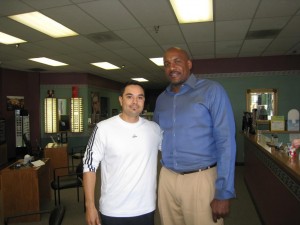 Dr. Liu gave me this photo to have signed.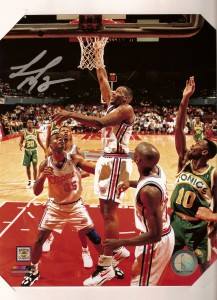 Facts about Lamond
Full name is Lamond Maurice Murray.
Was the 7th overall pick in the 1994 NBA Draft.
Is the cousin of former NBA player Tracy Murray.
Played 11 seasons in the NBA.