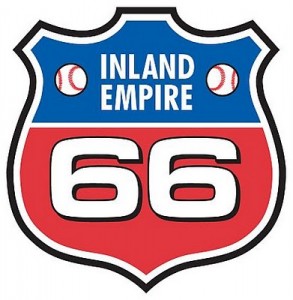 The Rancho Cucamonga Quakes made a visit to San Bernardino to play the 66ers in what was the final game of the season for the Quakes. Before and during the game I did some autograph seeking since that was the main purpose of attending.
Quakes pitching coach Matt Herges signed a couple of photos for me.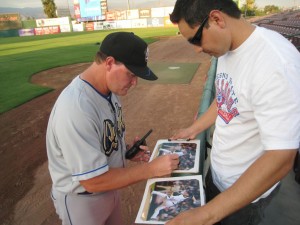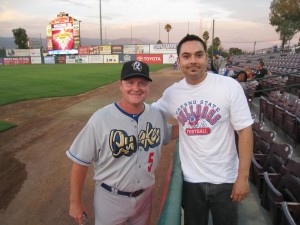 I'v been obtaining autographs from top prospects in San Bernardino for a number of years. Many of those prospects have went on to play in the big show such as Trayvon Robinson, Scott Van Slyke, and Ethan Martin to name a few.
I never write about any minor leaguers I meet. This time I will make an exception since these two prospects are in the organization of my favorite team, the Los Angeles Dodgers.
Outfielder Scott Schebler is ranked 16th in the Dodgers organization according to MLB prospects watch. This season Scott was 2nd in the California League with 27 home runs.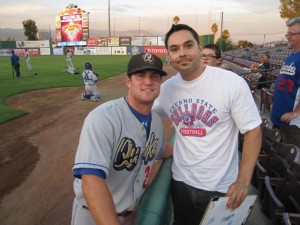 According to MLB prospects watch, Corey Seager is the 2nd ranked prospect in the Dodgers organization. Corey struggled after being promoted to the California League, but he's still a teenager and has plenty of time to develop.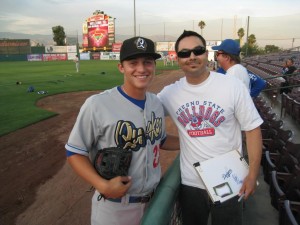 An announcement was made when the game started that caught me by surprise. Former major leaguer Jay Johnstone was in attendance and would be signing autographs for the first few innings of the game.
The purpose of Jay's visit was to raise funds for his charity, Hope 4 Heroes. If you would like to read about the charity that Jay is heavily involved in, then click on the document below.