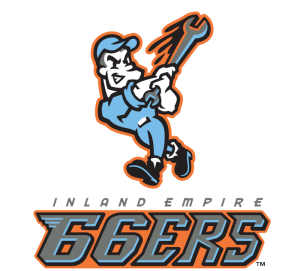 The Modesto Nuts made a trip to San Bernardino to visit the 66ers. Yes, the Modesto Nuts. It's probably the most odd team name in the California League.
Former big league pitcher Dave Burba, is the Nuts pitching coach. Dave has had that gig for the past few seasons now, but this was the first time that I was able to attend while he was in town.
Facts about Dave
Full name is David Allen Burba.
Attended Ohio State University.
Was drafted in the 2nd round of the 1987 amateur draft.
Won a career high 16 games in 2000.
Had a 15 year major league career.