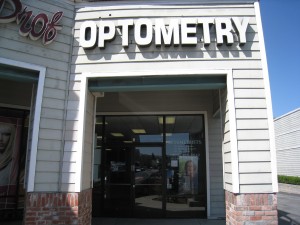 San Diego Charger Darrell Stuckey, made an appearance at The Optometry Practice of Dr. Alex Corbin Liu. I wasn't able to attend but Dr. Liu did send me some pictures with a short recap.
Recap according to Dr. Liu
About 35 people showed up for the free signing. Darrell signed multiple items for fans and gave out a signed Bible testimonial card.
Darrell came with his wife and son and it was a great time. Overall one of my favorite events we've ever had because it was laid back. Darrell was very friendly and talkative to everyone. A very humble current Chargers captain with a new 4 year contract.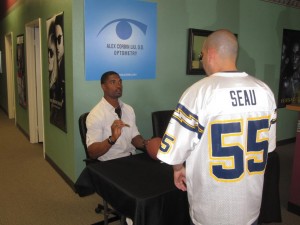 Darrell trying on his new Carrera sunglasses.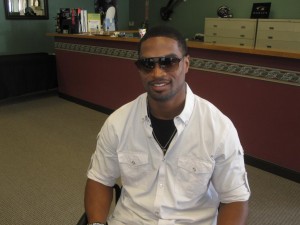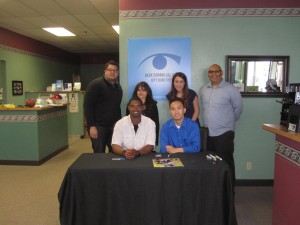 Facts about Darrell
Attended the University of Kansas.
2008 All-Big 12 First Team.
Was drafted in the 4th round of the 2010 NFL Draft.
2x Chargers Special Teams Captain.
Be sure to check out living4one.com to learn more about Darrell.