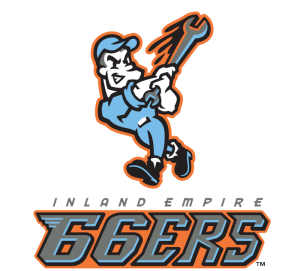 The Bakersfield Blaze made a trip to San Bernardino for a short series against the 66ers. I attended the first game of the series to meet former major league pitcher Tom Browning, who is the pitching coach for the Blaze.
Tom had a pretty good major league career that included pitching a perfect game, an All Star appearance, and World Series title.
I also had Tom sign my book, Tom Browning's Tales from the Reds Dugout.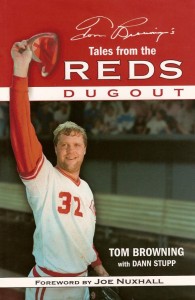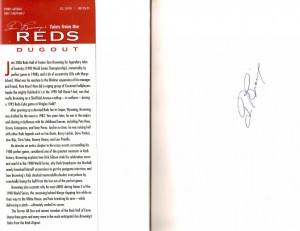 I didn't purchase the book just to get it signed. I actually read it and found many parts in the book very interesting and funny. An example is below.
From Tom Browning's Tales from the Reds Dugout. Chapter 6.
"A few times a year, the Reds offer discounted ticket prices for local college students. Back in the 1980's, the students would pack the place, and they were a wild bunch of kids. I'm sure beer sales were brisk. 
"I remember Dave Parker playing right field during one of those nights. Out of nowhere, a big purple dildo came flying down from the stands. The thing must have been two-feet long. It hit with a thud right behind Park and finally rolled to a stop on the warning track."
Facts about Tom
Full name is Thomas Leo Browning
Drafted by the Reds in the 9th round of the 1982 amateur draft.
Won a career high 20 games in 1985.
Pitched a perfect game on September 16, 1988, against the Dodgers.
1990 All-Star.
1991 World Series champion.
Had a 12 year major league career.