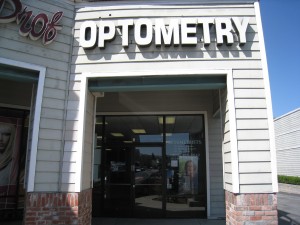 I had an appointment with Dr. Liu at his practice in Rowland Heights for an exam. It was business as usual then Dr. Liu informed me that Grammy Award winning L.V. was next on his appointment list.
I honestly had no idea who L.V. was. Dr. Liu quickly informed me that he sings the chorus on the hit song "Gangsta's Paradise" by Coolio and has his own hit song titled "Throw Your hands Up."
Before heading out I asked the Grammy Award winner for a posed photo.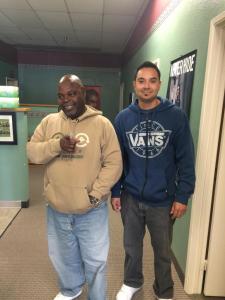 Later in the evening I headed to San Manuel Casino for a football viewing party. Former Laker A.C. Green was on hand to meet with fans and sign autographs. I'v met A.C. a number of times and only attended because I live near the casino.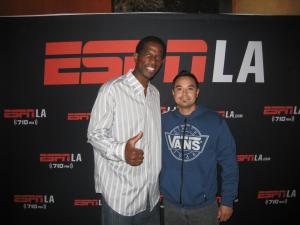 A.C. personalized on everything including my book and cards.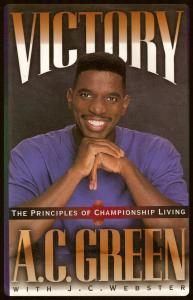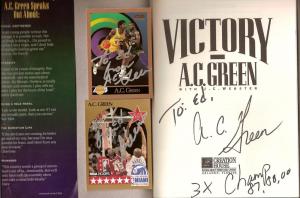 Facts about A.C.
Attended Oregon State University.
Drafted by the Los Angeles Lakers in the first round of the 1985 NBA Draft.
Was given the nickname "Iron Man."
1990 NBA All Star.
3x NBA champion.