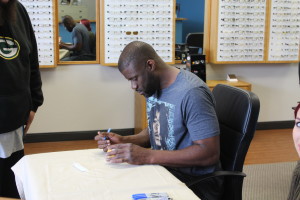 Former NBA dunk champion Isaiah Rider made an appearance at the Optometry Practice of Dr. Alex Corbin Liu. It was a rare public appearance for Isaiah and Isaiah's first autograph signing in So Cal in over 15 years. I didn't attend due to other obligations but Dr. Liu was nice enough to send me pictures of the event.
Dr. Liu Informed me that Isaiah talked to everyone who attended and even exchanged numbers with some fans who had similar interests with him. From what I was told he was one of the best autograph guests ever to make an appearance at the practice.
A CD cover autographed by Isaiah.

Isaiah with Dr. Liu and staff.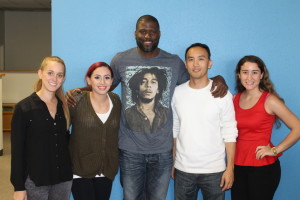 Isaiah won the 1994 NBA Slam Dunk Contest. Here's the best dunk of that event.

Facts about Isaiah
Full name is Isaiah Rider, Jr., nicknamed J.R.
Attended UNLV.
Was the 5th overall pick of the 1994 NBA Draft.
1994 NBA Slam Dunk champion.
2001 NBA champion.