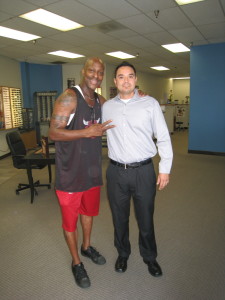 Former NBA guard Gary "The General" Grant had an appointment at the Optometry Practice of Dr. Alex Corbin Liu. I was in the area and was asked by Dr. Liu if I wanted to meet one of his favorite Clippers of all time.
Gary was in very good spirits for the short meet & greet and signed some items that Dr. Liu had given me.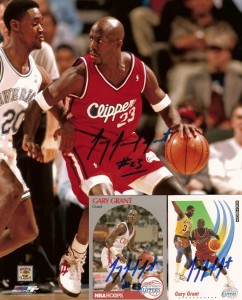 Facts about Gary
Attended the University of Michigan.
Was the 15th overall pick in the 1988 NBA draft.
Was given the nickname "The General."
Played for the Los Angeles Clippers, New York Knicks, Miami Heat and Portland Trail Blazers.