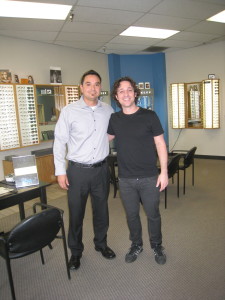 Actor and musician Thomas Ian Nicholas made an appearance at the Optometry Practice of Dr. Alex Corbin Liu. He is best known for playing Henry Rowengartner in the movie Rookie of the Year and Kevin Myers in the American Pie film series.
Dr. Liu's web designer Bob, is credited for bringing Thomas to the office. They have known each other for the past 20 years since they both work together in music.
While at the practice Dr. Liu gave Thomas an eye exam and gave him the opportunity to choose new eyewear. Thomas was very happy with the quality and selection of frames that were available at the office. It was all followed by an autograph signing for Dr. Liu and staff.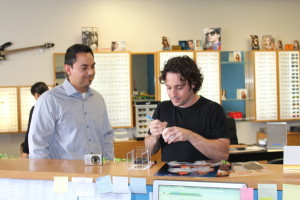 My baseball with "Henry Rowengartner" inscription.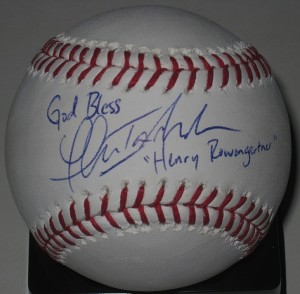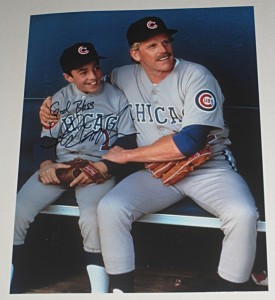 American Pie photo with "Don't mess with class of 99" inscription.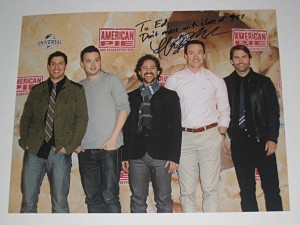 Here is Thomas giving a shout-out to Dr. Liu for the rarity of eyewear available.

Thomas mentioned that Foo Fighters is his favorite band.

Thomas has his own band which is named the Thomas Nicholas Band.