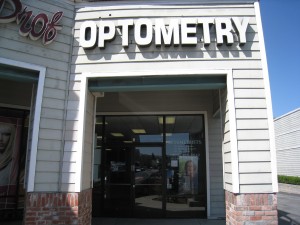 Former Lakers star Michael Cooper made an appearance at Dr. Liu's Optometry practice in Rowland Heights. The event was a private meet and greet just for patients and friends.
As patients and friends arrived we were all required to check in with the receptionist since all of the invited guests were on a list. We were only allowed a few items per person because Michael was only going to be there a short time. Coop had everyone entertained by joking and making conversation with fans.
Coop is very entertaining at his appearances.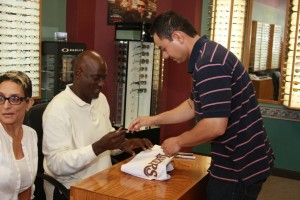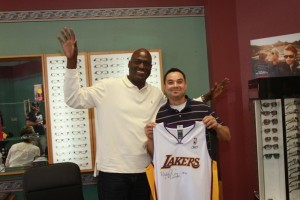 Facts about Michael
Full name is Michael Jerome Cooper.
Was drafted by the Los Angeles Lakers in the 1978 NBA Draft.
Won the NBA Defensive Player of the Year Award in 1987.
Won 5 championships with the Lakers in 1980, 1982, 1985, 1987 and 1988.
Had a 12 year playing career with the "Showtime" Lakers.
As I mentioned earlier, Coop is very entertaining at his appearances. Check out what he made a fan do for his autographed item the last time I met him. 
I'v mentioned this before and I will mention it again. This optometry practice has private signings for their patients all the time. Make your appointment today.