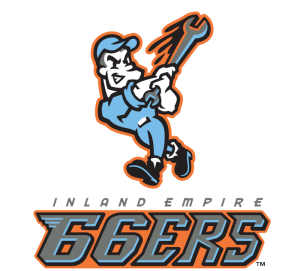 The Lake Elsinore Storm made a trip to visit the Inland Empire 66ers. I didn't attend the game but showed up after and waited for some of the players near the team bus.
Former major leaguer Xavier Nady recently got the gig as the Storm hitting coach and I wanted to meet him. Rod Barajas began the season as the Storm hitting coach, then was promoted to Double-A San Antonio. Nady then came in to fill the void.
After waiting for over an hour, Xavier came out and signed for the few of us that were waiting for him. You can judge by the background of the photo that this was a very late night autograph session. Luckily we were both wearing white.
Facts about Xavier
Full name is Xavier Clifford Nady.
Attended UC Berkeley.
Was drafted by the Padres in the 2nd round of the 2000 amateur draft.
2x World Series champion.
Had a 12 year major league career.